We hold regular meetings, field trips, workshops and social events. If you're interested in botany, native plants and/or the natural environment and would like to meet enthusiastic, like-minded people, then this could be the society for you!
For a full list of upcoming events, see our diary.
2024 Calendar on sale now!
For details on how to get yours click here.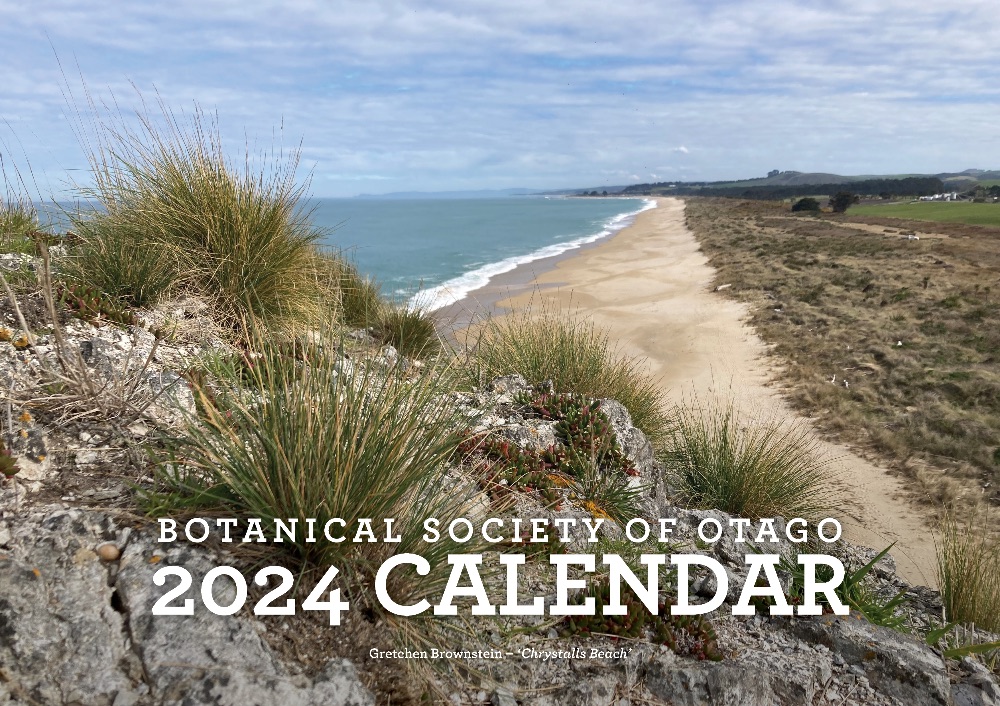 Our postal address is:
Botanical Society of Otago
c/o Department of Botany
University of Otago
P.O. Box 56 Dunedin
New Zealand
Our email address is:
bso@otago.ac.nz