We hold regular meetings, field trips, workshops and social events. If you're interested in botany, native plants and/or the natural environment and would like to meet enthusiastic, like-minded people, then this could be the society for you!
For a full list of upcoming events, see our diary.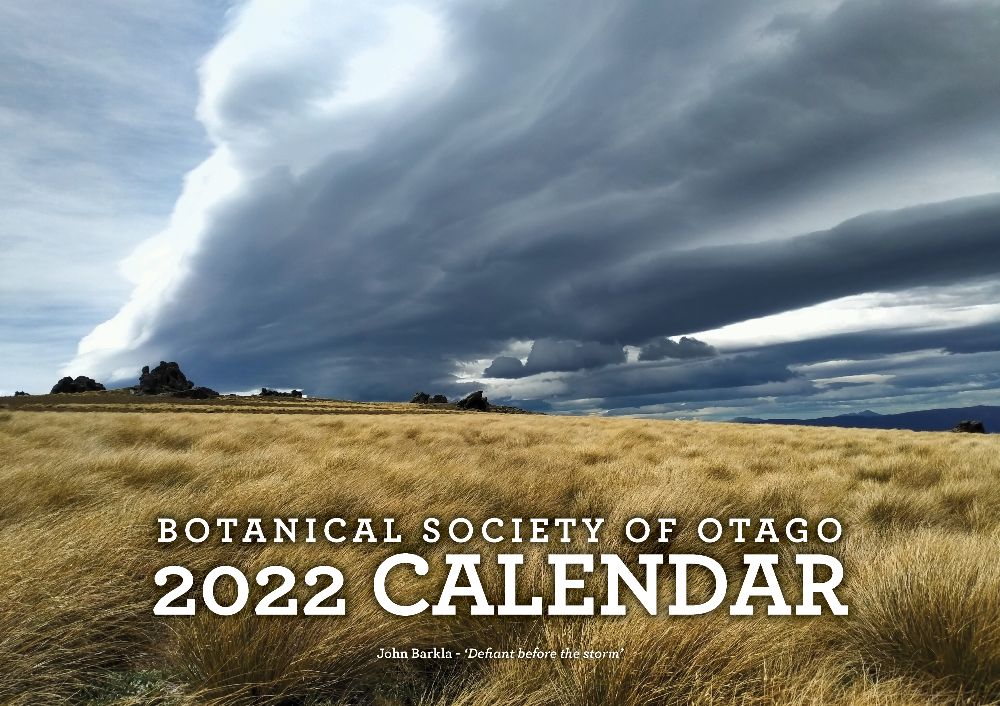 2022 calendar on sale now!
Calendars cost $15 each and all proceeds go to the Botanical Society of Otago. Available between 9.00 am and 12.00 noon and 2.00 pm to 4.00 pm from the Botany Department Reception, University of Otago, (correct amount of cash only) and at Society meetings. For electronic payments email the Botanical Society of Otago (bso@otago.ac.nz) with your name, address and whether you want to collect the calendar from Botany Department reception or have it posted (add $2.50 for mailing).
Our postal address is:
Botanical Society of Otago
c/o Department of Botany University of Otago P.O. Box 56 Dunedin
New Zealand
Our email address is:
bso@otago.ac.nz